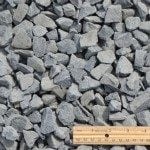 Our 3/4" Stone is used in many applications including: leveling and bedding material, filter beds, foundation drains, driveways, etc.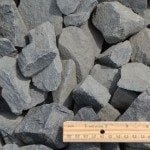 Our 1 ½" crushed stone is widely used in dry wells, drainage solutions, road base, riprap, etc.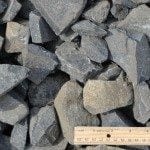 Our 2 ½" crushed stone is utilized for stone tracking pads, drainage systems, soil stabilizer etc.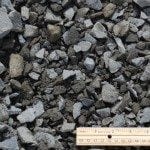 Our QP (quarry process), a certified clean single sourced fill material, binds together to achieve a high level of compaction. It is often used as a base material for the following: driveways, roadways, bike paths, patios, etc.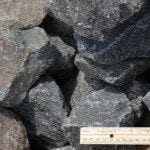 Our riprap stone is mainly used for soil stabilization, bank restoration, jetty stone, stonewall backing, gravity retaining walls and shoreline erosion prevention, etc. The material is usually a permanent, erosion-resistant, ground cover of large, loose, angular stones. Riprap stone decreases water velocity which, in turn, protects slopes from erosion.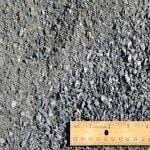 Stone dust is often referred to as stone screenings or structural fill. Stone dust is an extremely fine layer of pulverized stone and can be utilized for various project needs.
3"-5" Clean Stone

Custom spec blends available upon request
Landscape Retaining Boulders
Customized to meet most project requirements